Why Choose Consolidated Office Systems?
We help our customers create a safe, productive and esthetically pleasing environment for their office or restaurant.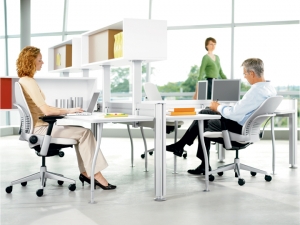 We have a solid 25 year track record.
We create efficient use of space and enhanced employee efficiency resulting in cost savings.
We're considered experts in the field by our customers, ranging from projects for the boardroom to the warehouse and apply that knowledge and experience to your needs.
We focus on long term relationships that ultimately make it easier for you to conduct business with us because we come to understand your environment and needs.
We work with you from project conception to post implementation providing our expertise all along the way.
We can become an extension of your organization, using our expertise, so you don't have to become the expert.
We maintain a relationship with over 30 of the best manufacturers who use environmentally conscious practices and processes.
Many of our manufacturers offer lifetime warranties preserving your initial investment.
We offer a full range of products and pricing to meet your needs and budget requirements.
"Consolidated Office Systems and Southern California College of Optometry (SCCO) have maintained a long-standing relationship. They are our "go to" company for our office furniture needs such
as cubicle reconfiguration, new workstations, cased office furniture, chairs, mobile filing systems, etc. We have worked together at our Fullerton campus and our location in downtown Los Angeles.  We are pleased with the level of service we receive on each occasion when dealing with Mark and Patti"
Greg Smith, Purchasing Manager SCCO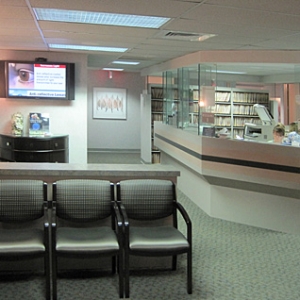 "I wanted to thank the great team at Consolidated Office Systems. They helped us with the planning and layout of our lobby seating as well as filing solutions during our office remodel and expansion and were always professional and courteous. The products we ordered were delivered on time and look wonderful in our new lobby. They are always happy to help with anything we need, even after delivery. Thanks again."
John D. Zdral M.D., Medical Director, Fullerton Eye Institute